GARO Training
Become an approved GARO EV installer.
The huge demand for EV Charging has created ample opportunities for electrical contractors and wholesalers. To help you to take advantage of this exciting growth market GARO Electric are hosting in-house training on all GARO products throughout the year.
GARO offer free in-house training for electrical contractors and wholesalers.
Also providing helpful 'How to" videos to which demonstrate GARO EV charging range and electrical products online. Learn more about all GAROs products and be taken step by step through the setup and configuration of the GARO Entity and LS4 set up.
Register your interest for in-house training using the form below or watch the training videos online at a time that suits you.
When you complete and attend the in-house training courses you will automatically be able to download your GARO Approval documentation and you will be an approved GARO EV installer.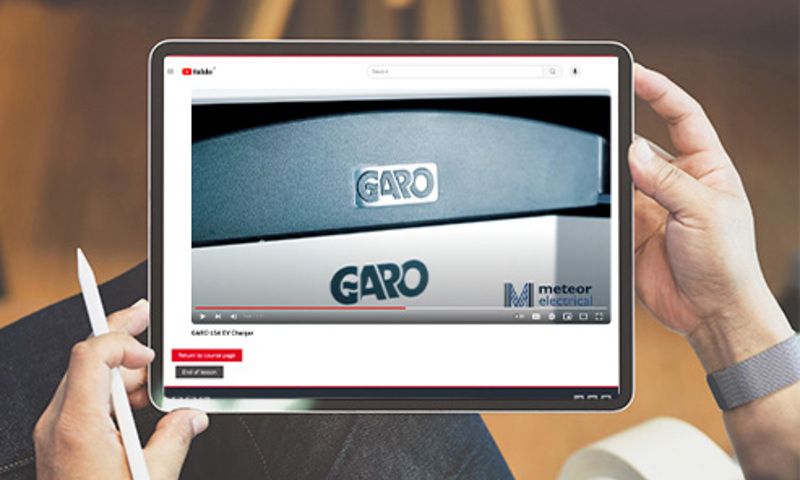 A repository of product specification documents and installation manuals are found on the marketing hub.
While you can access "how to videos" on all things EV charging and electrification on our Youtube channel under our GARO Training playlist.
Example:
Installation Guides – Commissioning and Installation
Web Interface and Firmware updates
Adding RFID cards and back office setup
Dynamic Load Management