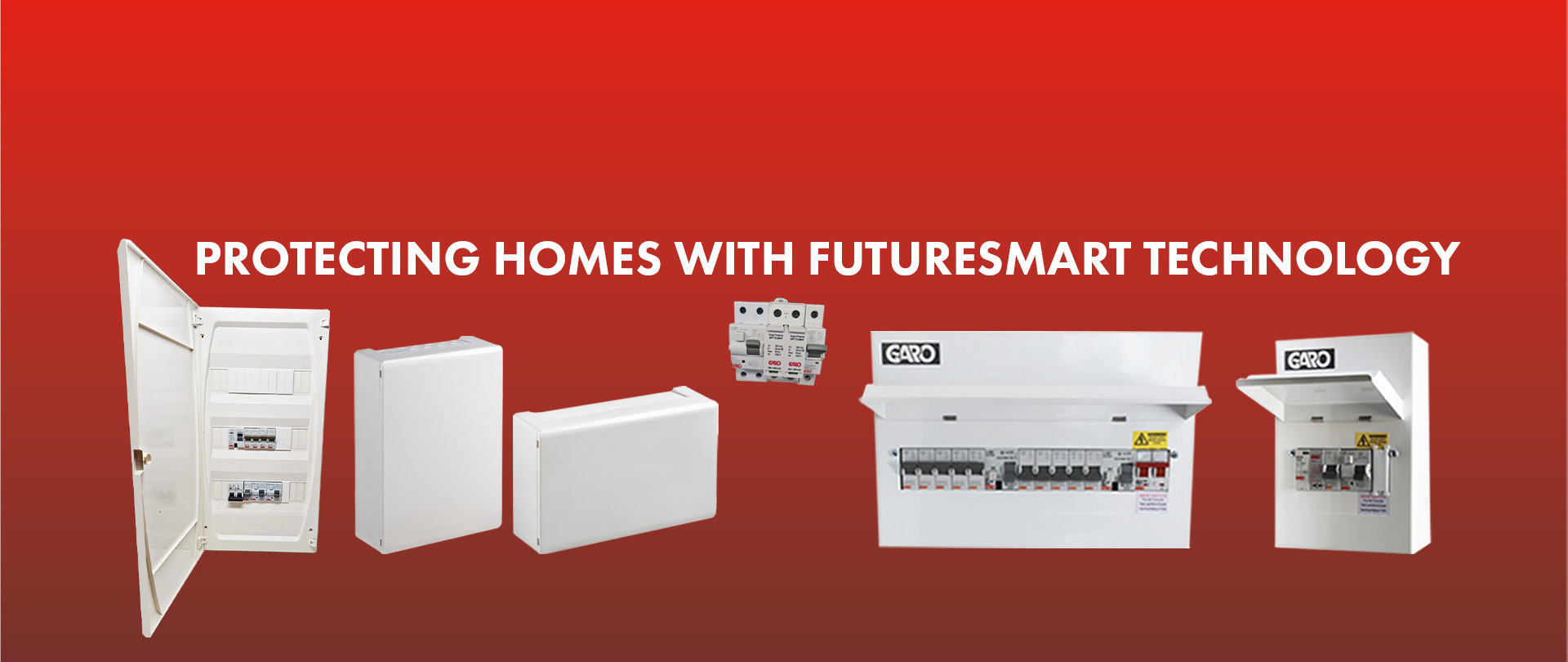 An extensive range of consumer units
GARO Electric Limited offer a complete range of Consumer Unit products including: Distribution Boards, Garage Units, Priority & Non Priority Boards. A full range of Components and Surge Protection devices are also available.
GARO has the range and flexibility to facilitate all market demands from residential, industrial to commercial environments.
All units are European manufactured, 18th Edition and IS10101:2020 compliant and are CE Certified. Alongside customised boards for the contractor, GARO offers competitive pricing, comprehensive stocks, fast turnaround on customised orders and nationwide delivery with technical support on the ground. With a new range of boards becoming available from both Ireland and the UK in the first quarter of 2023.
Creating an easier life for the installer, is a central theme for GARO when developing new products. Both these new ranges fulfil this ethos by, reducing installation time and providing a smarter space for your installation with a reliable, safe and flexible consumer unit range.
New Consumer Unit Range Ireland
GARO Ireland's newest range of consumer units will hit the market this month with a smarter, more flexible space for any installation.
Reducing installation time and providing a smarter space for your installation with a reliable, safe and flexible consumer unit range. The new spacious range has many additional benefits below such as increased internal space and surge protection that connects directly with the busbar.
New Features:
New fully insulated and larger neutral and earth bar

Detachable & reversible doors

Large cable way space behind each DIN rail

Additional range of 1,2 & 3 row boards

With 12 & 36 modules wide

New unobtrusive cable entry points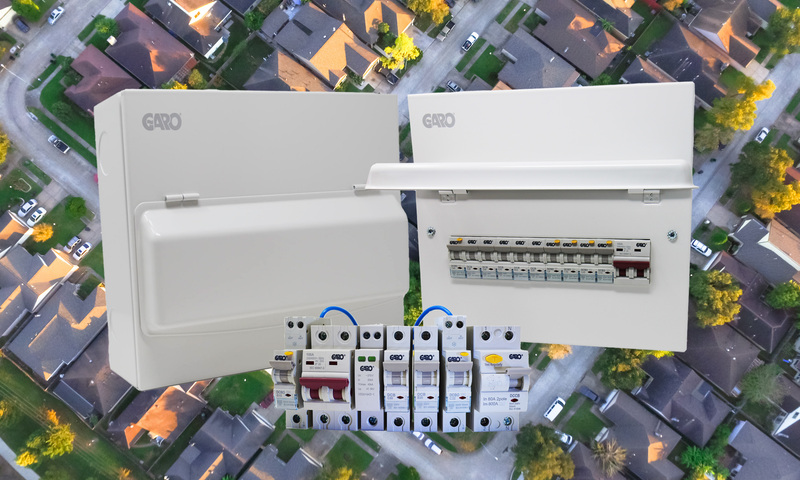 New Diamond Range UK
The newest range of consumer units are officially available in the the UK.
The new extensive range of metal consumer units cover a broad range of installations and offer numerous features and benefits to enhance the products convenience, flexibility and safety properties. Providing quality, reliable consumer units and components, built with the installer in mind.
Both the consumer unit and component range is designed to be compliant with the most recent BS 7671:2018 Requirements.
The new range consist of distribution boards such as Isolator & Surge Arrestor units, Isolator units with 2 RCCB, Garage Units and Empty Distribution boards. Along with a wide range of MCB B & C Curve, RCCB Type A, RCBO Type A B & C Curve, Surge Arrestor and Isolator DP 100A.

All GARO consumer units are assembled at our facilities in Ireland and the UK. We also manufacture a huge number of special boards for specific customers & projects. All consumer units are available with double pole Isolator, or double pole 10KA MCB characteristic B.
The main phase and neutral terminals have a shield to ensure that the main cables are not placed under the terminals. The cabling from the main incomer is rated at 100 Amps. The neutral & earth terminals have been increased to accommodate additional circuits and increased cable sizes. GARO Surge Arrestors do not require local fuse protection.
The flush range meets the highest Temperature Withstand standard & can be fitted directly in cavity walls. 3 row consumer units are prepared as 2 row, so they can be fitted close to ceiling due to new height regulation (Max height of 2150mm to highest device) GARO RCCB & RCBO are type A. GARO RCCB are 10KA only. GARO components come with a 5 year warranty. All components are date stamped.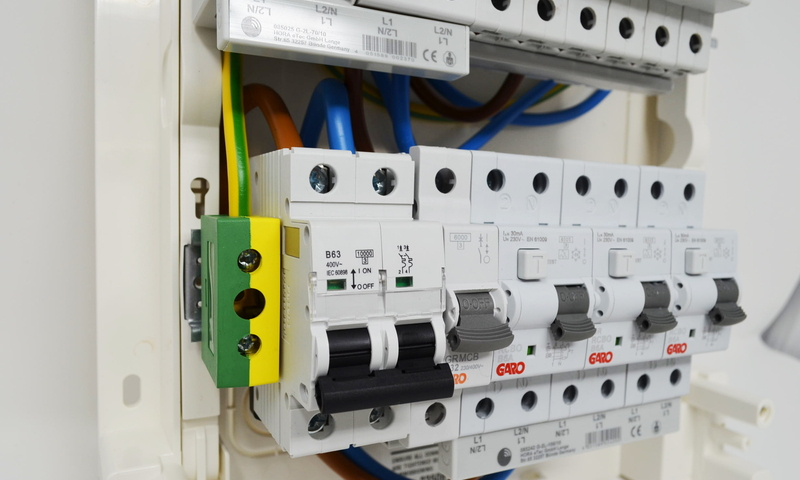 Customised Consumer Units
We also manufacture a huge number of special boards for specific customers & projects. With experienced Engineers and Electricians throughout our sales and production team ready to design and engineer your bespoke consumer unit. All GARO units are assembled and tested in our Dublin & Birmingham office. Our manufacturing facilities specialising in quick turnaround on bespoke orders. With a drop down chassis and full CAD drawing with every unit.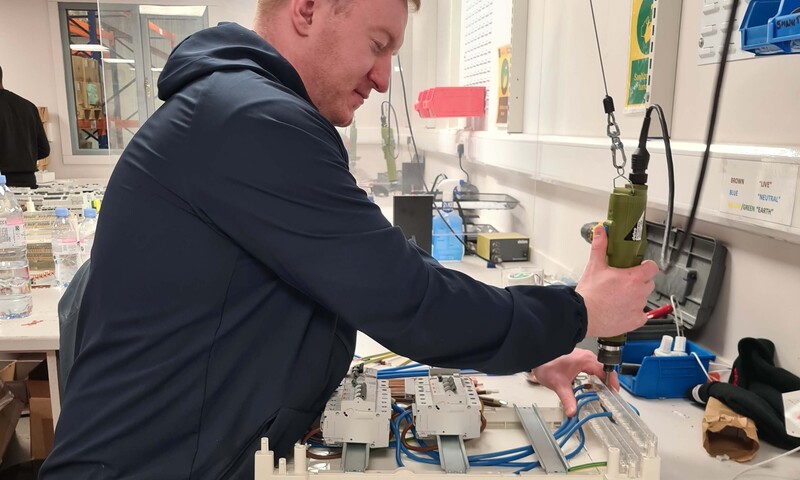 Save Time, Money & Labour
Let us creating your custom consumer unit to meet your exact needs.
Reliability & Quality
Comprehensive Warranties
Competitively Priced
Full CAD Drawing Provided
Country Wide Distribution
Installer Friendly
Excellent Technical Support
Technical Data
For more information and data sheets
Visit Data Sheets IRL and here Data Sheets UK
Note: We will no longer be stocking Irish consumer units that don't conform to the current IS10101:2020 regulations.
Contact Us
For more information or to find out about our full range of consumer units contact us for special build designs or visit your local wholesaler and find your local installer.
We love to hear feedback too, which gives us the opportunity to see your work with our GARO Consumer Units. Don't be afraid to tag us on social media and show us your work!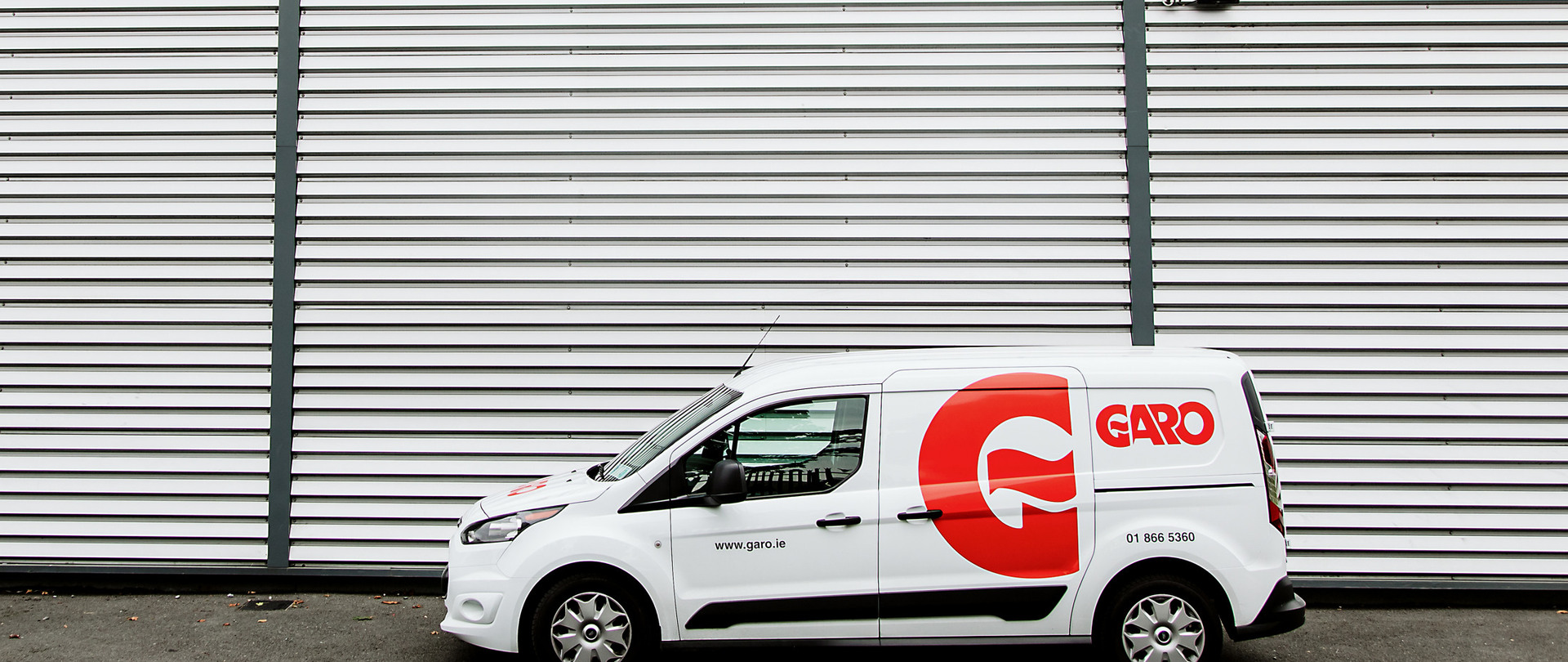 Consumer units are usually dispatched within 3-5 working days and can be fully customised.