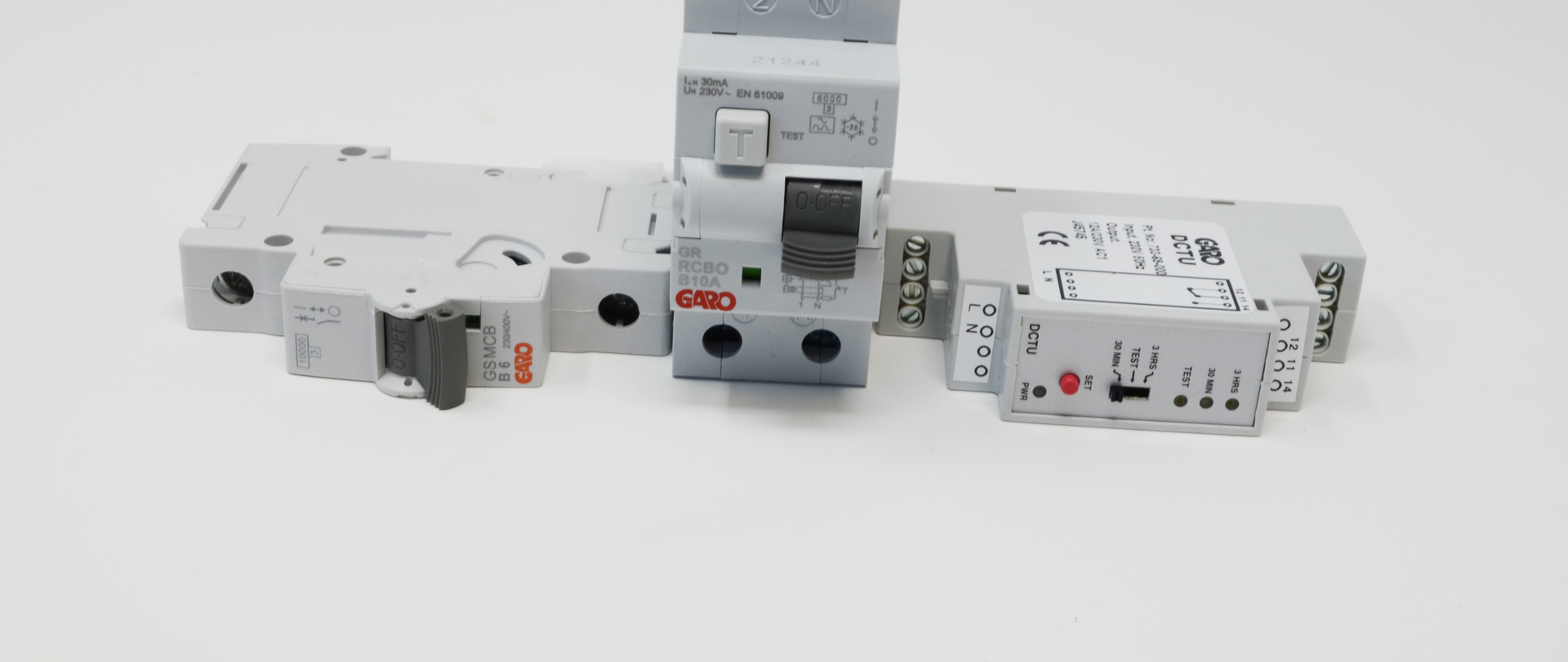 Components
GARO offer a fully extensive components range including, MCB's, RCBO's, Surge Protections, Relays etc. There is a 5 year warranty on our extensive range. Garo's range of components is fully compliant with ISO 10101:2020 and 18th Edition. They are fully CE certified, they give enhanced protection to any board and come with very extensive warranties. Miniature circuit breaker 10kA is perfect for industrial and residential applications. It is able to protect the system against short-circuit currents up to 10kA. It is equipped with a mounting bracket that makes it possible to remove or mount a miniature switch even when the phase rail is fixed and is compatible with all GARO phase rails for miniature switches. Miniature circuit breaker GS B-Characteristics 13A 10kA 3-pole Personal protection switch is a combination of earth fault circuit breaker and miniature circuit breaker, ie it protects against both earth fault and overcurrent. All GARO personal protection switches are tested and certified by an independent European test institute. Personal protection switch GR B-characteristic 6A 6kA 2-pole 2 modules Ground fault circuit interrupters type G-RCD are adapted for installation in homes to protect persons and equipment from fault currents at short-circuit currents up to 6kA. The zero is located to the left of the 4-pole earth fault circuit breakers. Earth fault circuit breaker 25A 4-pole 30mA 6kA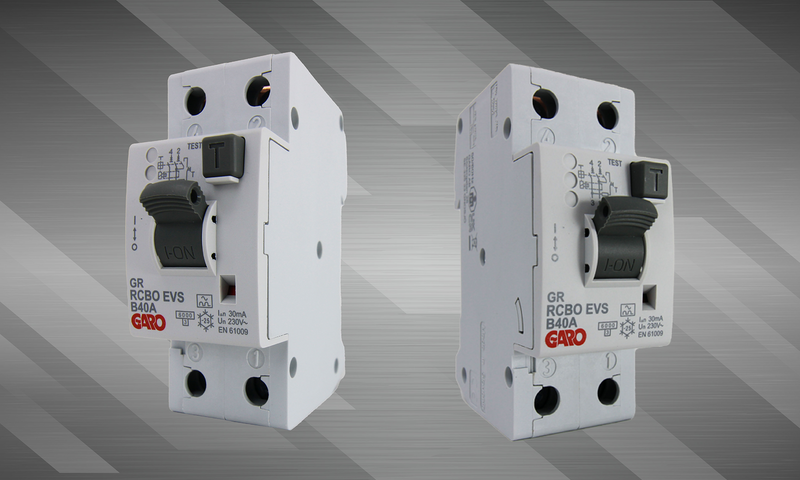 New 40Amp RCBO
You've spoken, We've listened!

As the demand for reliable and robust circuits increases, so does the need for the right protection. The new 40A RCBO has evolved to manage the increased modern-day load demand. It features improved thermal withstand, centre dolly, TYPE A, and premium quality to ensure safety and long-term protection.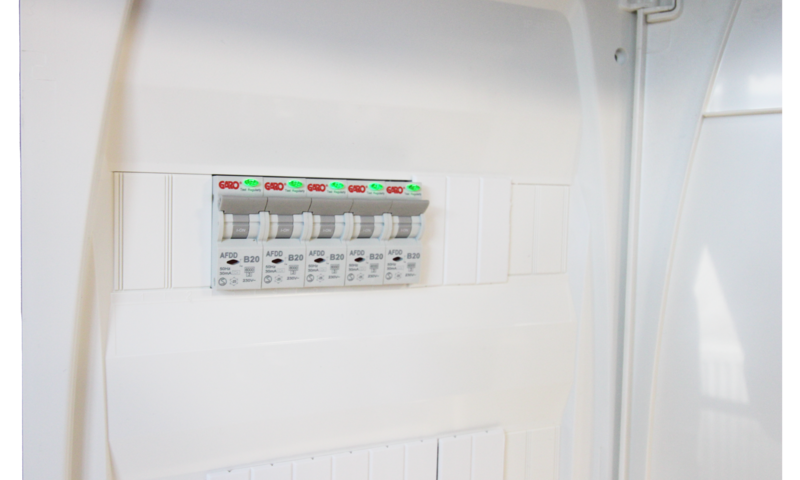 NEW! Arc Fault Detection Devices
An AFDD is a device that is installed in your consumer unit to protect against arc faults. It does this by monitoring the waveform of electricity being used to detect unusual signatures that would signify an arc.
When an arc is detected, power to the circuit is cut off and the threat of fire is minimised. They are specifically designed to be more sensitive to arcs than regular circuit protection devices.
Manufactured & tested to the latest standards
Designed with a self test feature

Range of AFDD available in Type A, from 6A to 40A.
Surge Protectors
Safe in a second.
A surge protector installed on your distribution board is like an insurance policy that protects you from fluctuations in the power supply, which are most often caused by lightning strikes. This is a smart way to protect your home from undesirable short circuits in appliances connected to the mains, and in less than a second it can save you the expense of replacement. Because when summer thunderstorms draw in, you can be in for some unpleasant surprises – a washing machine that suddenly stops working, a computer that simply refuses to start or a new TV with a completely black screen. When there's a surge in the power supply, such as after a lightning strike, sensitive electronics can suffer damage and suddenly daily life isn't quite as simple anymore. However, thunderstorms aren't the only thing that can disrupt the power supply. Power companies can suffer short circuits, excavation work can damage cables and large factory machinery can be powered up or down. The solution is a wise investment in a surge protector that can save you time, money and irritation.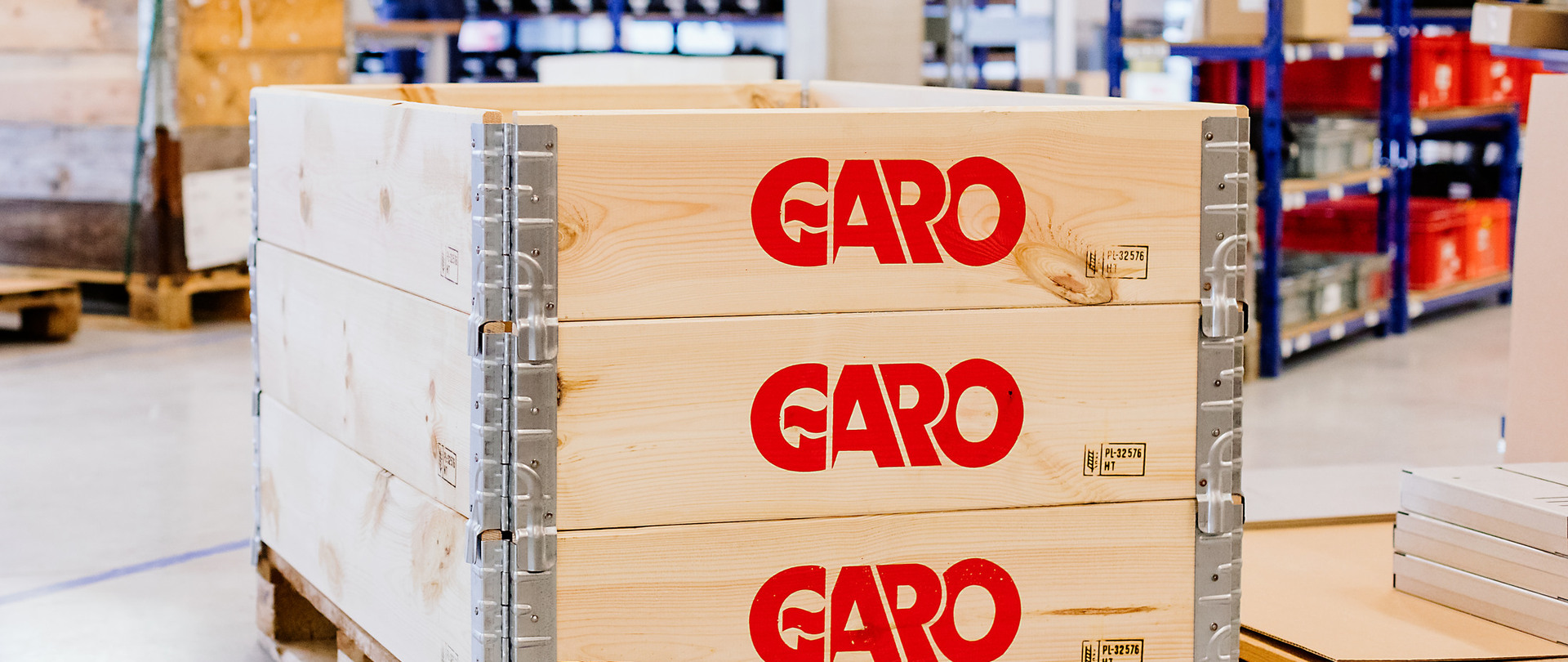 Browse the range on IRL and UK Webshop