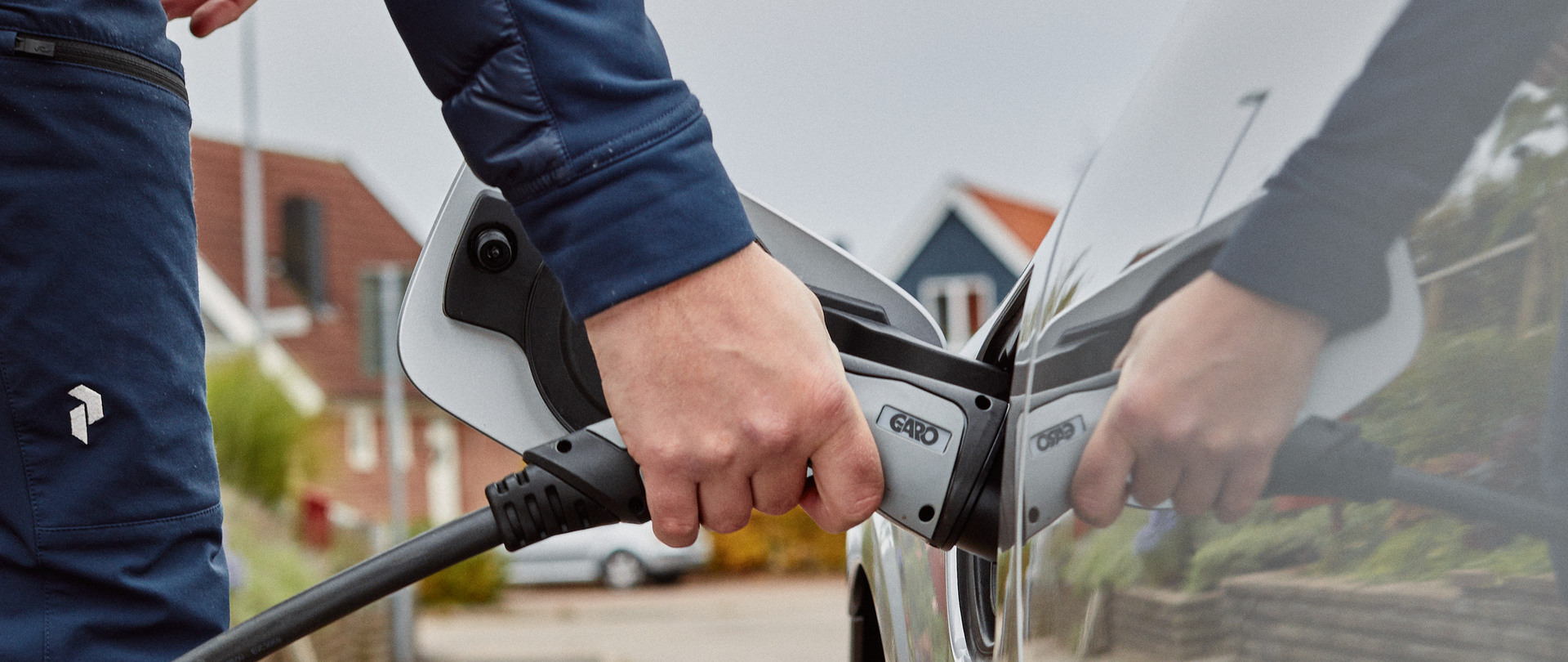 ATLE, 24 KW – OUR COMPACT FAST CHARGER
Readily available fast charging with Atle, 24 kW
Boasting a 24 kW output for both CCS and CHAdeMO, GARO's Atle DC charger can quickly charge all electric cars on the market. The robust and compact design makes it easy to install on either a wall or a stand. Atle is an ideal solution for, car dealers, car repair shops, car rental companies, vehicle depots and any other establishments with extensive fast charging needs.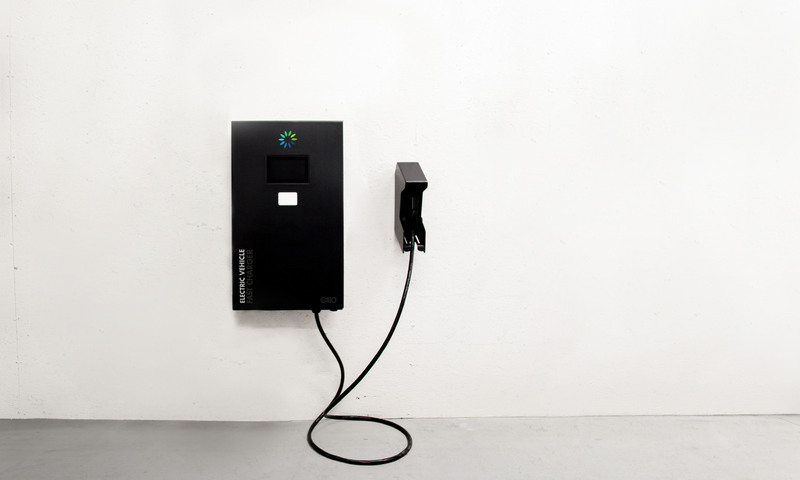 Easy fast charging for everyone
Charging starts following identification by RFID tag. The straightforward touchscreen is easy to use and can display its instructions in a number of languages. How long charging takes always depends on the car, but in general Atle offers a higher charging speed than traditional AC chargers. In ideal conditions and at full power, a car's range can be topped up by as much as 120 km an hour.
Robust, branded and connected
Atle is a robust and durable charging station with a front panel that can be decorated with your own vinyl wrapping design. The unique construction provides cooling without an air filter, meaning minimal service needs. Communication via OCPP 1.6 enables the connection of payment services and remote control by providers.
Atle – outstanding GARO quality
CHARGES ALL CARS
Can be equipped with a CCS charging cable either alone or together with a CHAdeMO charging cable to ensure that all electric car types can be charged. Only one charging cable is used at a time.
USER-FRIENDLY TOUCHSCREEN
The touchscreen, with its straightforward interface and many languages, makes understanding the charging process a breeze for anyone.
IDENTIFICATION BY RFID
The RFID reader unlocks the charger when users identify themselves by RFID tag.
RELIABLE DESIGN
Compact and robust design ready for fast and efficient installation. Atle is made for harsh climates and harsh conditions (IP55/IK10).
CUSTOM BRANDING
The charger's front panel can be decorated with your own vinyl wrapping design to strengthen your brand and advertise your contribution to the environment.
EASY CONNECTION
Atle is ready for connection to all types of three-phase networks (3x400 V TN and 3x230 V IT).
MINIMAL SERVICE
A maintenance-free heat exchanger, with no air filter to change, minimises service needs.
Contact Us
For more information or to discuss having chargers installed contact us on ev@garo.ie / ev@garo.co.uk or call us on 01 866 5360 (IRE) or 0121 3899 444 (UK).