A quick top-up with Althea 50 kW
After many years as a market leader in vehicle charging, GARO has developed its own new fast charger able to charge a car in about 30 minutes. Our Futuresmart, reliable and durable fast charger will not only attract more customers, it will also reward you with greater loyalty by clearly showing which side of the climate debate you stand on.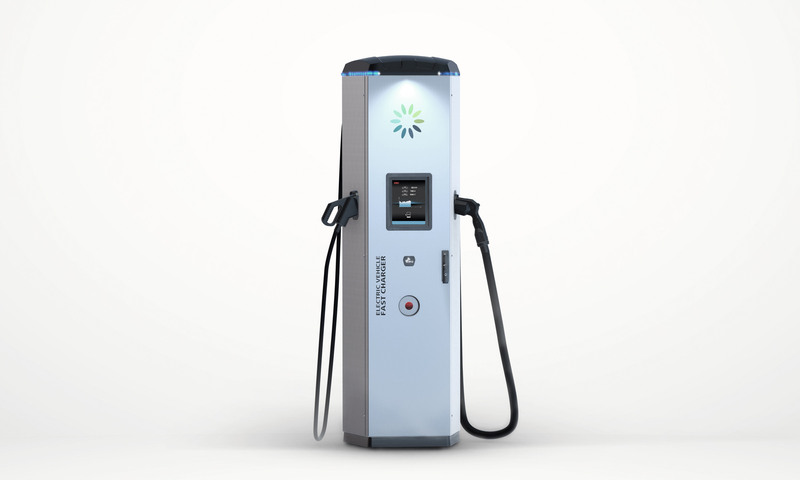 Roadside appeal
Our Althea fast charger is perfectly suited to places where people run shorter errands. And the fact that they are able to top up their electric charge will encourage more frequent visits. Since Althea is equipped with both CCS and CHAdeMO charging cables, it is suitable for use with all electric cars that support fast charging. The straightforward touchscreen makes the charger easy to use regardless of language. Moreover, the high-quality technology and components mean that this charging station takes care of itself with minimal maintenance.
CHARGES ALL CARS
Can be equipped with both CHAdeMO and CCS charging cables to ensure that all types of fast-charging electric cars can be charged.
A QUICK POWER BOOST
Fast-charges the battery in most fully electric cars from 20 to 80 percent in about 30 minutes
SIMPLE TOUCHSCREEN
The touchscreen and symbol-based interface make it easy to understand how the charger works. All software development and future updates are handled by GARO.
FULL CONTROL WITH RFID
The RFID reader unlocks the charger when users identify themselves by RFID tag, communicating with the provider, the charger owner and the user.
CUSTOM SCREENSAVER
The standby mode screensaver is customised with your brand. Giving you the opportunity to present special offers here.
GREEN HOUSING
A proprietary metal enclosure with a modern design. The housing is made of environmentally friendly Magnelis®, which is strong, corrosion resistant and self-healing.
CUSTOM WRAPPING
Can be decorated with your own vinyl wrapping design to strengthen your brand and advertise your contribution to the environment.
MADE FOR HARSH CLIMATE
Developed and thoroughly tried and tested in Sweden and Norway, Althea is designed to cope with harsh climate, resistant to both cold and moisture. This is also why the charger housing is fitted with a heater.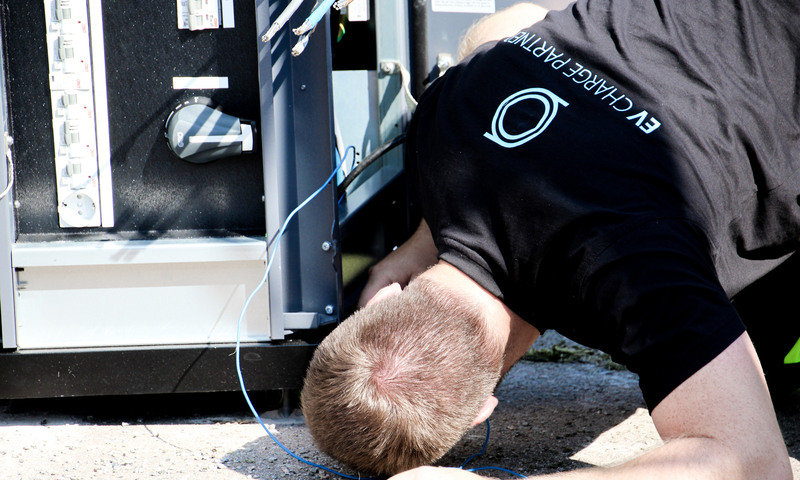 What does an Althea installation require?
An Althea installation should be carefully planned based on the location and the layout of the parking area. The charging station should be powered from a supply rated at least 80 A (400 V TN). Also decide whether it is to be connected to a charging provider and, if so, how access control is to be implemented. Once everything has been planned and ordered, Althea will be delivered ready to use and configured with all the right settings. Like all GARO products, Althea is designed to be easy to install and intuitive to use.
Contact Us
For more information or to discuss having chargers installed contact us on ev@garo.ie / ev@garo.co.uk or call us on 01 866 5360 (IRE) or 0121 3899 444 (UK).